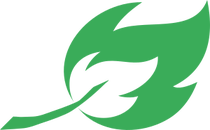 Chia Plots For Sale
HyperPlots is the most secure and reliable plot provider on the market. Fully automated cloud plotting that you can trust at just $7 per plot.
How it Works
Decide how many plots to buy. Different farmers have different needs. Based on the size of your farm, you will require a unique amount of plots. We sell K32 plots which are around 100gb, so purchase accordingly.

Place your order. Check out quickly and securely through Stripe. During the checkout process, you will have to provide your farmer and pool keys since these plots will be unique to you. Sharing your farmer and pool keys is completely safe, we will never ask for your private key.

Wait for plotting to complete. Since our entire process is automated and on the cloud, plotting begins as soon as you place your order. Just sit tight while we plot and we'll tell you as soon as your plots are ready.

Download your plots. We will email you a download link as soon as we're done plotting. After your downloads are complete, you can begin farming and start earning Chia!
Simple Pricing
We don't like to complicate things with pricing tiers. Whether you're ordering one plot or one hundred plots, you pay just $7 per plot. It's that easy.
Secure Process
All we need from you is your Farmer Key and your Pool Key. We don't require your 24 word mnemonic/private key and you should never ever give that to anyone. Click here to learn how to get your keys.
Cloud Automated
Stop abusing your SSDs, let us handle the plotting for you. Everything is done on the cloud, which means we can plot programmatically and handle large orders.
Why We Built HyperPlots
We truly believe in the future of the Chia Network and would like to support aspiring farmers. Unfortunately, not every farmer has the capacity to plot quickly and fill their storage in a reasonable time. When exploring Plotting as a Service (PaaS) solutions, we didn't find any that were reliable or trustworthy. They often require mailing hard drives, sending payments to strangers via BTC or PayPal, and ultimately just trusting that the other party delivers on their promises. We weren't satisfied with the existing solutions, so we set out to build our own.

We are confident when we say we have built the most secure and reliable plotting solution on the market. Our solution is completely automated and self-serve. Once you complete your order securely through Stripe, the plotting process immediately begins on the cloud. When your plots are ready, you will receive a download link in your email. The entire process is automated and you don't have to rely on strangers at any point. The only part that is human is our customer support.
© Hyperplots.com 2021
Questions? Contact us at hyperplots-help@obuilds.com
Getting Your Keys
How to find your farmer keys and pool keys. Copy these commands into your machine's terminal.

MacOS
First:
cd/Applications/Chia.app/Contents/Resources/app.asar.unpacked/daemon

Second:
./chia keys show

Windows
First:
cd %APPDATA%

Second:
dir ..\Local\chia-blockchain

Third:
..\Local\chia-blockchain\app-1.1.5\resources\app.asar.unpacked\daemon\chia.exe keys show
(note: you may need to update the chia version in this command if we haven't updated this page in a while.)
---
testimonials placeholder
-someone